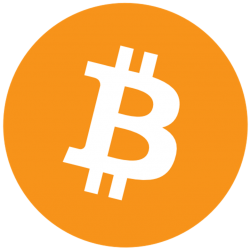 Earlier this week, The Guardian reported that London property developer The Collective will allow tenants in their Old Oak co-living scheme to pay their deposits in Bitcoin. By the end of the year they will also accept rent payments in Bitcoin. This is the first time the cryptocurrency will be used in the UK residential market.
So what is Bitcoin? Bitcoin is a decentralised digital currency, invented by an unknown programmer and released in 2009. Bitcoin can be exchanged for other currencies, products and services and it is estimated that over 100,000 vendors currently accept the virtual currency as payment. Bitcoin is mostly spent when anonymity is an advantage and has seen most prominence in ransoms for malware with 1 bitcoin currently worth around £3514.65. However, many legitimate businesses and enterprises use Bitcoin as a means of payment including big corporations such as Microsoft, Expedia, WordPress and even Subway.
As digital currencies can be spent anonymously it is impossible to know how many people use them. The Judge Business School in Cambridge suggest that there are between 5 and 10 million active users in the world today.
The Collective's Chief Executive and founder, Reza Merchant commented on their decision: "The rise and adoption of cryptocurrency globally, particularly Bitcoin, is a fascinating development in how people store value and transact for goods and services worldwide.
With many savers and investors now choosing and becoming more comfortable with cryptocurrency, people will expect to be able to use it to pay for life's essentials, including housing deposits and rent."
Although an apparently trail blazing decision, The Association of Residential Letting Agents (ARLA) expressed some reservations on the introduction of Bitcoins into the residential lettings market: "I think the Bitcoin and electronic currency market is still in its infancy and the market will need to develop more before it becomes a mainstream payment method for rent" commented David Cox, Chief Executive of ARLA Propertymark.
It can be said that all money requires a collective acceptance of its principles to work. Pounds, Yen and even digital currencies such as Bitcoin only work because of a collective agreement that they are worth a certain amount. With that said, it isn't too farfetched to see digital currency eventually carrying the same weight as 'real' currency in market places, residential or otherwise, if enough people agree so.