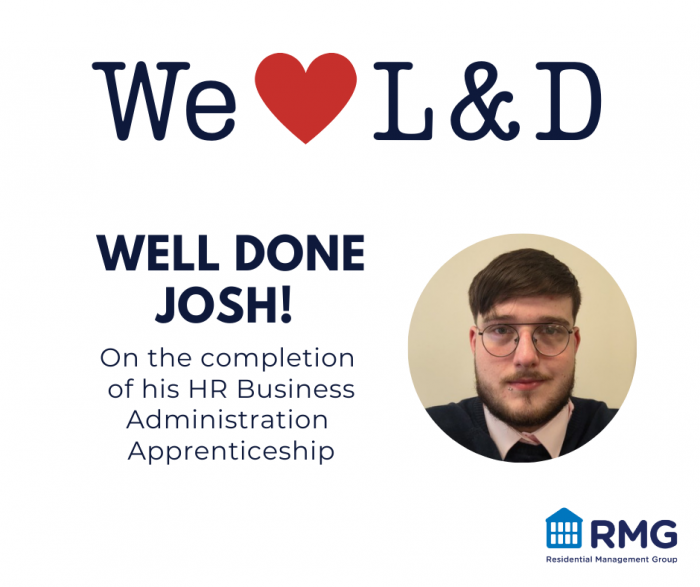 A HUGE congratulations to our colleague, Josh, who has achieved his HR Business Administration Apprenticeship qualification within the HR team at RMG through sheer hard work and determination.
Josh's story is inspirational. He left school with good A' levels but due to family commitments, was unable to go on to University. Instead, his priority was to earn a living and he found himself taking manual jobs in restaurants and depots.
When he saw the advert for an HR Apprentice at RMG, he decided to apply for his first office job. He made a great impression at interview, with his obvious passion and enthusiasm to learn, and was offered the opportunity to start a HR apprenticeship at RMG. What was meant to be a 12 month programme, slipped to 24months due to the Covid-19 pandemic and lockdown. For Josh this meant working from his bedroom at home, picking up HR processes on Zoom and being flexible on all fronts. But these challenges didn't deter him and he kept steady and focused throughout, finally achieving a qualification he can be proud of!  Josh has now found his career direction and is an engaged and valuable member of the HR team.
Well done Josh!
As a company we love to see our staff develop and progress and we're always thinking about how we can support professional development. Watch this space for news on the launch of our Leadership Academy…