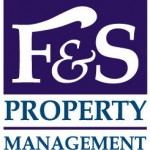 RMG is pleased to announce the acquisition of long standing property management chartered surveyors, F&S Property Management, which is now to be called F&S Property Management Limited.  Located in Southampton, F&S currently provides residential property management services, particularly the management of both leasehold properties and portfolios of residential investments.
With staff members of F&S already accredited members of the Institute of Residential Property Managers (IRPM) they strive for excellence in the property management sector.
This expansion was an easy choice for RMG owing to F&S sharing the same core values of excellence, development, integrity, innovation, team work and accountability. These values, together with the backing of RMG's national infrastructure, will only help to cement and grow F&S in the property management industry.
We hope this enterprise will help us to deliver our quality service to a wider clientele in the Southampton region.