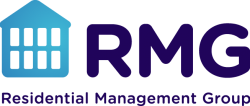 We are proud to say that some of our employees are running the London and Manchester Marathon to raise money for The Joshua Tree. 
One of our runners has written a blog on how this all started and their journey to the start line…
On the 3rd October I will be running the London marathon after months of training and running for The Joshua Tree, a charity that supports families with life-changing experiences of childhood cancers.
I was due to run the Manchester marathon on the 10th October. However, around February time I was discussing running with my colleague David Perrin, a trustee for The Joshua Tree, it was then that I was offered the opportunity to run the London marathon instead for the charity. David explained the amazing work that The Joshua Tree does and gave me the details of the team at their support centre in Northwich.
After visiting the support centre and meeting the team I was blown away by the work that they do and the difference they make to so many families. The variety of support in physical and mental wellbeing gives the children and their families a supportive and life-changing opportunity to prepare themselves for life after treatment or during.
After being inspired to raise as much as possible for the charity my motivation in training only grew. I also managed, with the help of my colleague Louise, to convince others to join our fundraising campaign. Louise was already running the Manchester marathon on 10th October and was as keen as myself to support The Joshua Tree and make this a joint fundraising campaign. We have since added Peter Egerton to the team, Pete will run the Manchester half marathon and we have a relay team completing the full marathon (Around 10k ish each) in Manchester. Our relay team is David Perrin, Sam Clarke, Gary Mulvey & Peter Barnes.
While we all focused on training the support from our directors at RMG has been immense, the entire company has got behind us to make this a company-wide campaign. Supportive colleagues have given generous donations and got involved in all fundraising activities.
In regards to training, everyone has been doing brilliant, apart from maybe myself… It was all going to plan until 15th August when I picked up a minor injury in my foot after a 20-mile run which stopped me running for around a week and a half, after some rest, I was back on track with a 15 mile run on the weekend. Then the day after that my back packed in on me, I wasn't able to stand straight for around a week and even after that I wasn't able to move without pain. By early/mid‐ September having missed a lot of running I was beginning to Google the cut off time for the marathon to see if walking was an option. The cut off was 7 hours, 8 hours is your expected completion at an average walking pace. So it was time to either give up or find a solution.
Determined to do everything I can to complete the run for the charity I saw several sports therapists and osteopaths and they seem to have me on the road to recovery. Since the 20th of September I've been able to run and move without pain, I've only run 14 miles since then, so just the extra 12.2 to manage on the day. But I know doing it for The Joshua Tree and with the support of my friends, family and colleagues I will push through and get it finished.
We are currently at just under £10,000. It costs around £4000 a year to support a family, so if we can make a final push and get some more donations to support as many families as possible, I promise you will be making a huge difference. "If you want to make a donation to The Joshua Tree – check out the RMG sponsorship page.