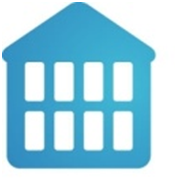 Virtual reality has been gaining popularity in the gaming world for years. The excitement is due to virtual reality (VR) headsets giving the user an immersive, 360 gaming experience. Headset on, you're bamboozled into believing you're actually dodging debris while fighting aliens in space, adding to the thrill of the game.
Is VR the logical next step in property management? Some estate agents think so. Over recent years, VR home viewings has been gaining visibility in the property industry. Traditionally agents could spend entire days offsite with potential buyers narrowing down a generous list of potential properties. Buyers would generate their list from estate agent photos, which some may argue, don't always give a true reflection of a space. A spacious third bedroom with 'potential' is more often than not a generous, dusty cupboard. Thanks to some clever angles, the prospective buyer doesn't realise this until they see the space in person and have lost half a day in the process.
With VR, buyers are treated to a more accurate representation of a property. They can walk the space, giving them a truer reflection of the flow of a room. Clients can also complete first viewings of properties from the comfort of the agent's office or even their own home in some cases. They can also complete as many viewings as necessary in a short and convenient space of time which is a big part of the appeal.
So how does this innovative tech actually work? To set up a VR tour for a listing, you're going to need the help of an industry professional as the process, although quick, needs a pro to confidently manoeuvre through it. 360-degree photos are stitched together into one file which is then loaded onto a phone that sits inside of a VR headset. The phone/headset combo, tracks your head and eye movements, allowing you to move through the apartment/house as if you were physically there. The experience is so immersive, you can step out onto balconies and take in the views around the property as well.
Advanced VR apps also include clever functionality that even allows you to customise the space.  Prospective buyers can also add their own touches to a property during their property search which could go some way in convincing them to close on a particular apartment.
VR also isn't just for the buyer. The VR file of a property makes a fantastic keepsake for the seller who can relive memories in their previous home once it has passed into new hands; the perfect souvenir.
Some argue VR in property management is over innovation, but the pros do seem to be outweighing the cons at the moment.
Overall, the future of VR in the industry does seem very bright!