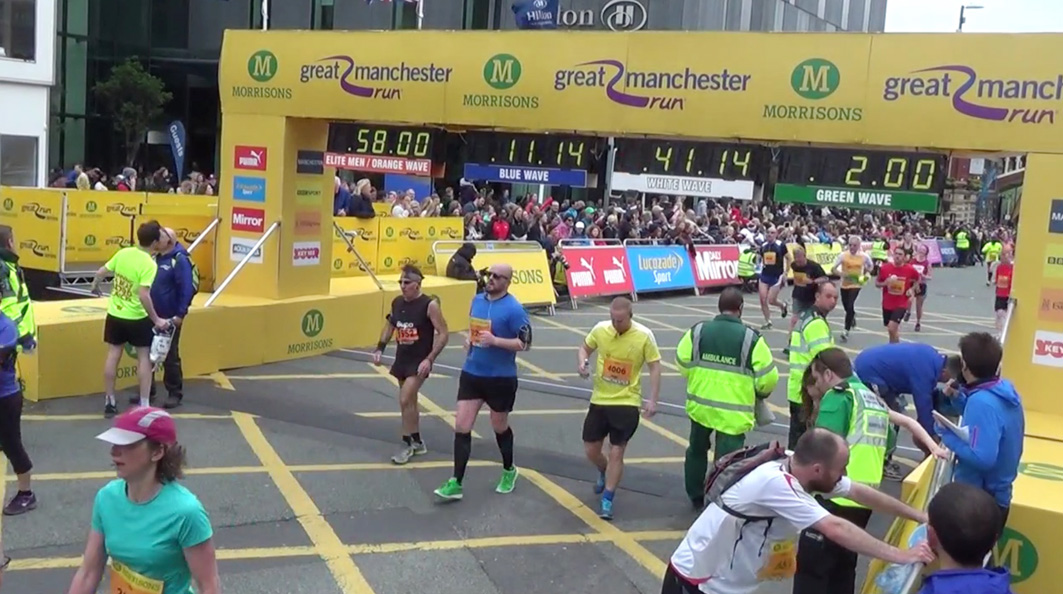 RMG are excited to be taking part in this year's Great Manchester Run.  We have a team of keen colleagues taking part in both the 10km and the half marathon on Sunday 20th May and others taking part in the Midlands Tough Mudder challenge.
Their efforts are in aid of raising money for the Booth Centre, a charity based in the City Centre of Manchester that offers advice, activities and support to homeless people.
Homelessness could happen to any of us at any time, whether it stems from the breakdown of families, loss of employment or unexpected financial difficulties with many of us being less than three missed pay cheques away from homelessness.
The Booth Centre's mission is simply 'to bring about positive change in the lives of people who are homeless or at risk of homelessness. In addition, to help those in need to plan for and realise a better future.' The Centre is a charity which helps homeless people to rebuild their lives.  Each day over 100 people will come through the doors of the Booth Centre.  The Centre doesn't just provide a place of warmth, shelter and food but also shower facilities, physical activities, counselling and assisting people with employment opportunities or further education.
Over 40% of those who attend will currently be sleeping rough on the streets and others will have experienced homelessness recently or will be at risk of becoming homeless. The numbers visiting the centre are rising whilst their funding is reducing.
RMG have been supporting the charity in a number of different ways from food collections to having teams working in the centre on a regular basis. The support provided is greatly appreciated by the Booth Centre and those colleagues who have visited the centre have all remarked on how overwhelming and eye opening their visits were. It is very inspirational to see how the Booth Centre have changed people's lives who thought there was nowhere else to turn.
We've set ourselves an ambitious but achievable target of £20,000 for the races we have coming up and our runners have been training hard to make sure they are on top form for their events. Our runners include:
Simon Pearson
Gemma Redmond
Michelle Cliffe
Stuart Rainsbury
Peter Egerton
Sam Dolan
Jane Herbert
David Dean
If you would like to support our runners and help the Booth Centre continue to provide the excellent care they currently do, visit https://www.justgiving.com/fundraising/rmgnorth.
To read more about the amazing job the Booth Centre team do and the people they have helped please visit www.boothcentre.org.uk.